One of the biggest dangers to us humans is the animals we share this planet with. They wander the earth and, while some appear unassuming, are actually responsible for many deaths and injuries that humans suffer from wildlife. It's important to recognize many of them since there are quite a few that wouldn't appear so deadly from a single glance. Pay attention, as you read through, and discover the 10 most dangerous animals on the planet.
#10 Cape Buffalo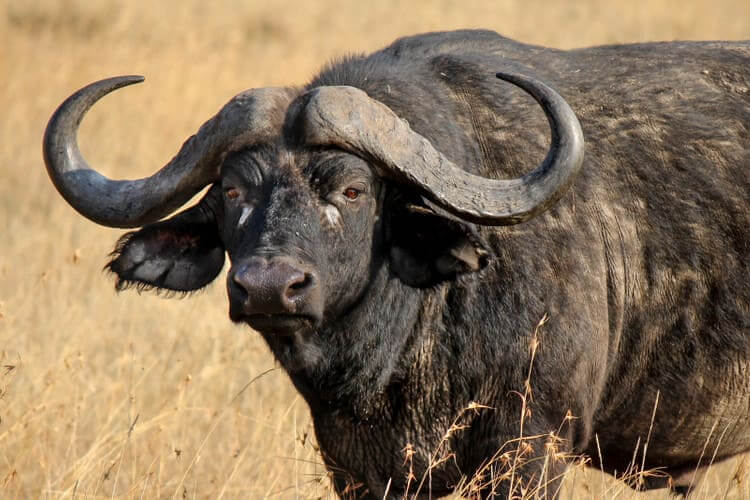 Found primarily in Sub-Saharan and South Africa, these animals are relatively tame when left alone. The problem is that many people who come to Africa on safaris will encounter these animals and are drawn to their majesty. Standing at 6 feet tall and weighing over a ton, they often travel in herds primarily in the late afternoon and early morning when they begin grazing. Be warned though, if they feel threatened they will attack, often as a group, circling and charging their prey at 35 miles per hour. They're responsible for more deaths in safaris than any other animal, earning their nickname, Black Death.
#9 Cone Snail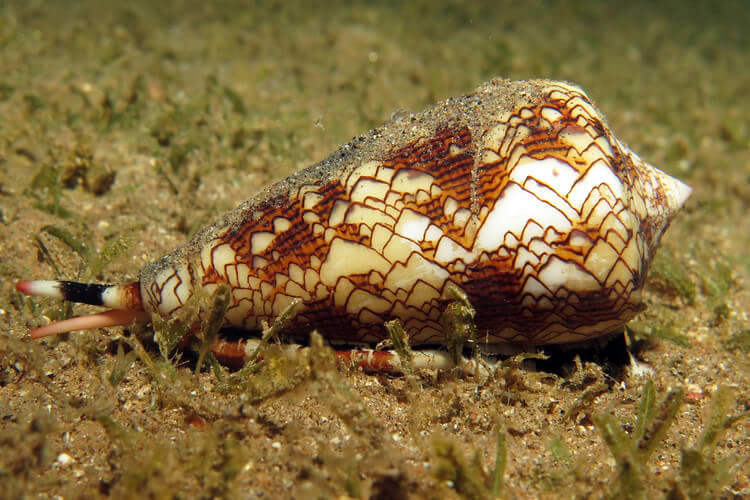 During your next tropical vacation keep an eye out for these tiny creatures. Their brown and white marbled shells might be beautiful, but definitely do not try to pick one of them up. Within those lovely exteriors are concealed harpoon-like teeth that contain a venom known as conotoxin. This venom is so complex that there is currently no antivenom, and if you get bit by one go to the emergency room immediately. The toxin stops nerve cells from being able to communicate, which gives the snail the nickname of "cigarette snail." Meaning you'll have just enough time to smoke a cigarette before you pass away.
#8 Golden Poison Dart Frog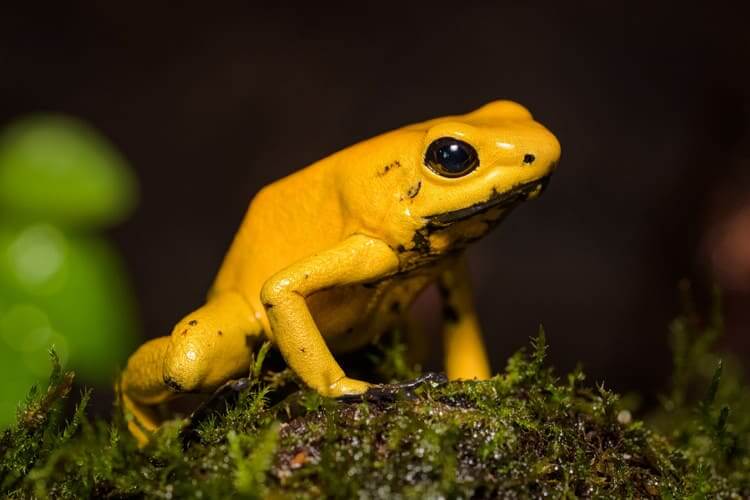 Inhabiting a small range of rainforests along the Pacific coast of Colombia, these toxic frogs carry a poison called batrachotoxin. This toxin is so potent that one frog has enough to kill 10 fully grown men, and just two milligrams, or the amount that would fit on a pin's head, is enough to kill a fully grown human being. The glands are right beneath the frog's skin, meaning just touching the frog is enough to land you in the emergency room.  
#7 Box Jellyfish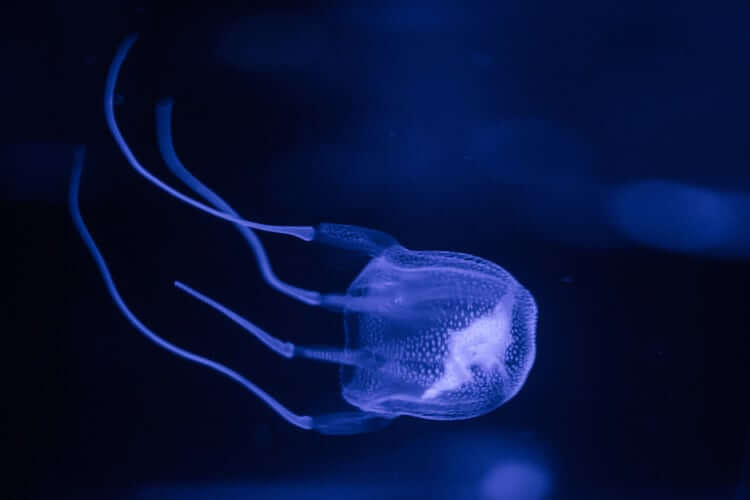 Box jellyfish are usually found floating where the Indian meets the Pacific ocean. Even though they are brainless, and can only reach a max speed of 5 miles per hour, they are considered to be the deadliest marine animal in the world. Their tentacles, which can grow to be 10 feet long, contain thousands of stinging cells whose poison attacks the heart, nervous system, and skin cells all at once. Thankfully, there is an antivenom, but of the hundreds of people who get stung, few ever survive long enough to be brought to a hospital.
#6 Pufferfish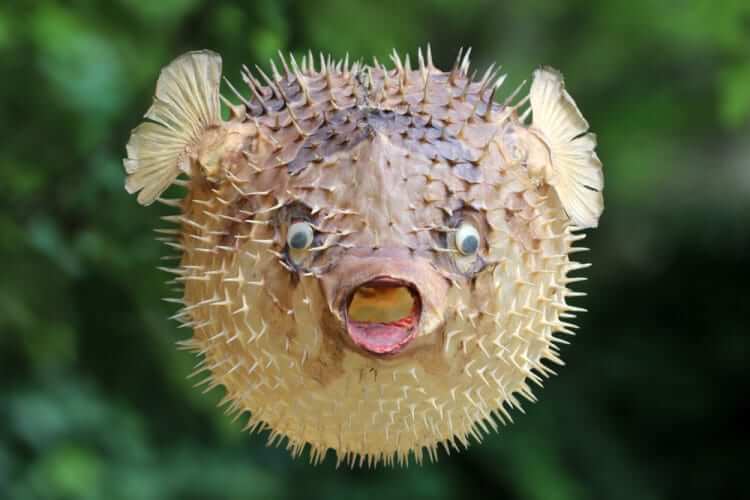 Found in tropical oceans around East Asia (Japan, China, and the Philippines) Pufferfish are extremely poisonous animals whose toxin, called tetrodotoxin, is estimated to be about 1,200 times more poisonous than that of cyanide. This incredibly dangerous toxin exists on the fish's skin, muscle tissue, liver, and gonads. Despite this, or possibly because of it, Pufferfish are considered a delicacy in Japan, and can only be prepared by trained, licensed chefs. Even with all this training and preparation, several people die each year just from eating it.
#5 Black Mamba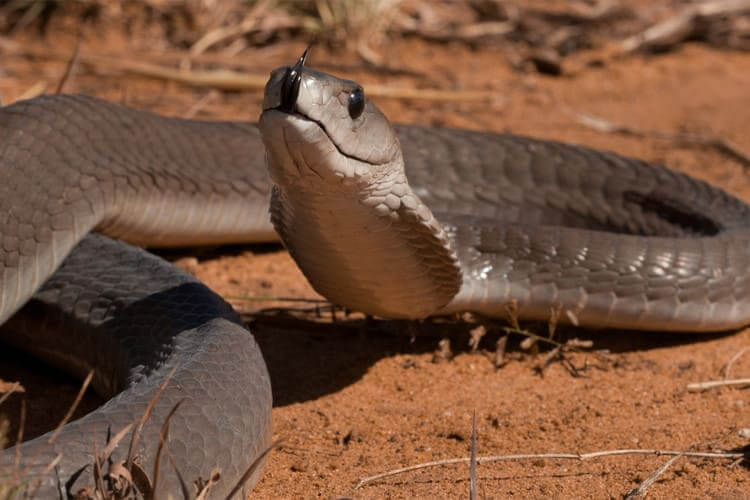 Found in the savannas and in south and east Africa, the Black Mamba is actually not the most poisonous of snakes. But that doesn't matter when you consider how fast and aggressive it can be. The snake, which can slither at speeds up to 12.5 miles per hour, will chase its victims when it feels threatened, making escaping one of these creatures on foot nearly impossible. One bite has enough toxins to kill 10 people, and the snake will instinctively bite several times before slithering away. After that, you have 20 minutes to receive the antivenin before death occurs.
#4 Saltwater Crocodile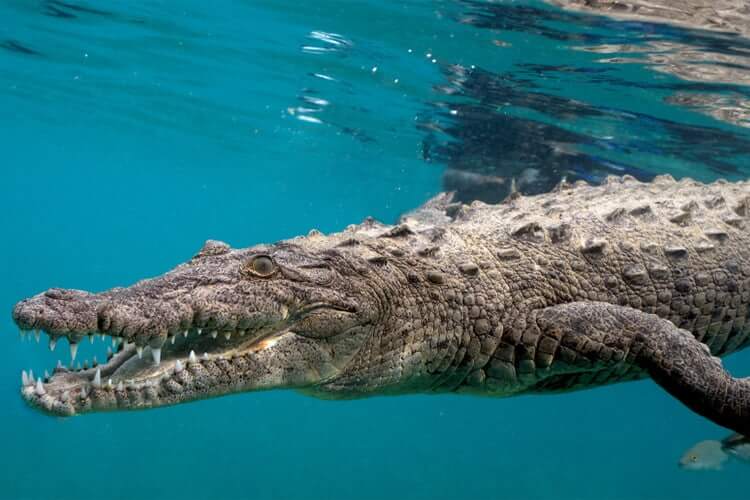 Saltwater crocodiles and fearsome and aggressive, and are responsible for more human fatalities each year than sharks. Found in the Indo-Pacific waters, and occasionally making their way as far south as Australia, these animals deliver a bite so strong that it rivals that of the T. Rex. Despite being called the "saltwater" crocodile, these creatures are more than capable of swimming in freshwater too, making them fast, fearsome, and incredibly dangerous.
#3 Tsetse Fly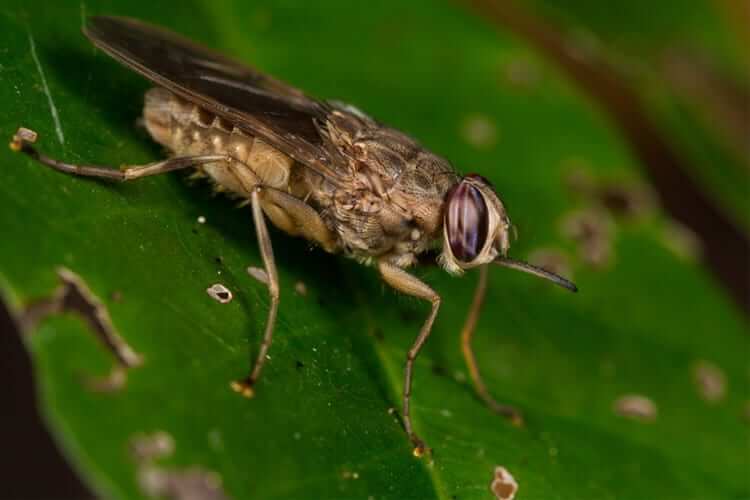 Considered the world's most dangerous fly, the tsetse fly only grows to the size of a common housefly. Found in Sub-Saharan Africa, this fly, in spite of its size, is considered the most dangerous in the world. Like mosquitos they suck the blood of human beings, delivering diseases like the parasite, Trypanosomes. This parasite is the root cause of African Sleeping Sickness, a disease that affects the nervous system and causes disruption in sleeping patterns. There are no vaccines or treatments for this disease, and it can be fatal. Precautions include wearing neutral-colored clothing and staying away from bushes during the day.
#2 Mosquito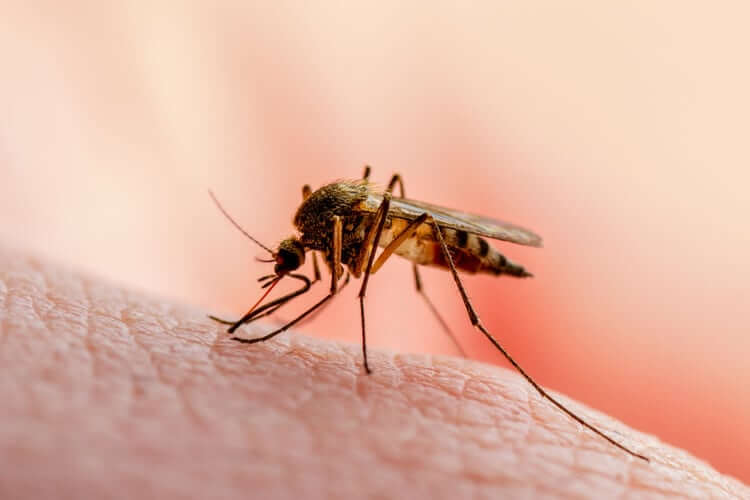 Found everywhere in the world, the mosquito is one of the smallest animals and is also the second deadliest on our list. Like the Tsetse Fly, these pesky bugs carry numerous deadly diseases such as Chikungunya, encephalitis, elephantiasis, yellow fever, dengue fever, West Nile virus, and the Zika virus which kill approximately 725,000 people every year and affect nearly 700 million. According to the World Health Organization, about half the world's population is at risk of getting a disease that's been transmitted by a mosquito. 
#1 Humans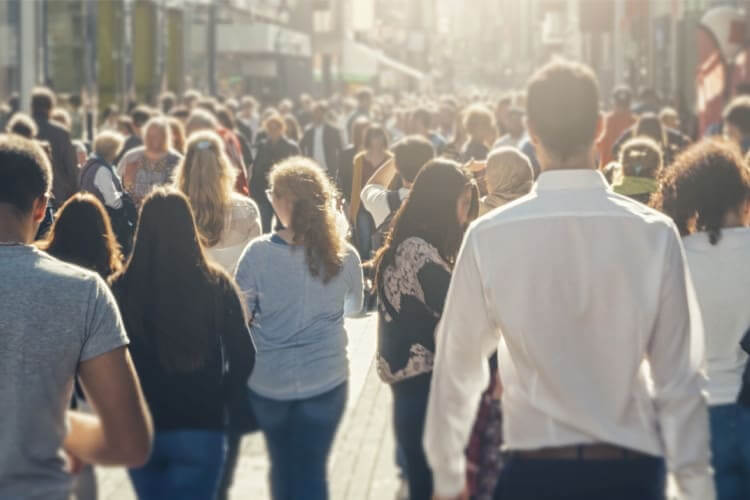 Coming in at number one is us, human beings. In spite of how dangerous all these animals are on the list, the truth is that we pose the biggest danger to ourselves. War over the years has killed anywhere between 150 million to 1 billion people, and even though we are living in one of the most peaceful times in human history, random violence and assault still end with many lives cut tragically short. We also have the capacity to end all life on the planet with nuclear war meaning that animals have more to fear from us than we do from them.